The parking area behind the rectory and the sidewalk between the church and the National Shrine of St Dymphna at St Mary's Church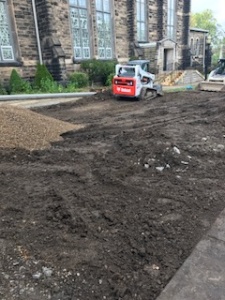 on the east side of the church is being replaced.  If you are coming to visit the Shrine, please use the front steps of the rectory.
St Mary's parishioners should use the front entrance or the doors on the west side of the church, between the school and the church until further notice.